Skip to Content
Residential Generator Installation Throughout Northern New Jersey
Esposito's Generator Solutions provides residential generators to homeowners throughout Northern New Jersey looking for backup power protection. A permanently installed automatic standby Generac generator is a great way to have peace of mind during a power outage. Residential generators work on liquid propane or natural gas. One of the best things about residential generators is that you don't need to start or fuel them manually. We provide residential generators with enough power to fuel all of your heating, cooling, lighting, and cooking needs at the same time. Contact us today to find out more information about our powerful residential Generac standby generators.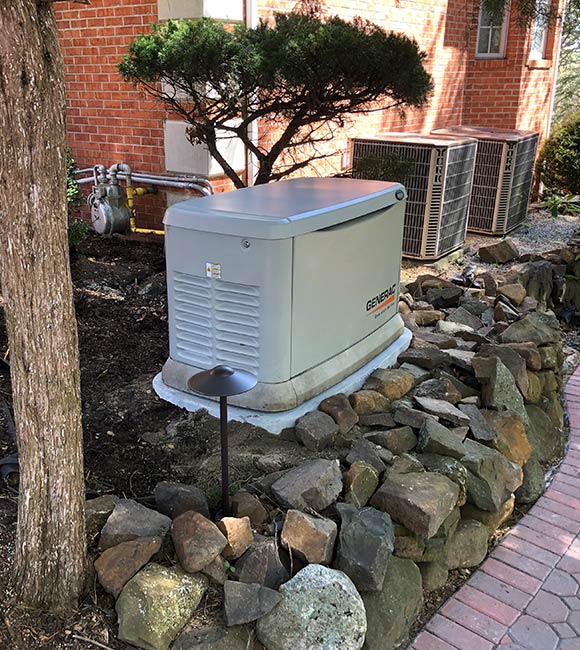 Advantages of Residential Generators
Inclement weather often causes power outages that can last for an undetermined amount of time. There are many reasons a generator benefits every home, including:
Perishable food goes bad in as little as four hours.
Well water in rural areas stops when electric pumps fail.
Provides emergency communication with the outside world.
Sump pumps rely on electricity to ensure moisture levels don't lead to flooding.
Home business owners face a complete work shutdown during a power outage.
Electric medical devices leave those dependent on them frantically searching for power.
Selecting the Right Generator Wattage and Power
A generator's power supply is designed by the number of watts it needs to power your home. The average home needs about 5,000 watts to power it. To determine the amount of energy you need from your generator, it's important to find the required wattage in your home. The average refrigerator uses about 800 watts, an air conditioner uses about 1,000 watts, and a phone charger uses only 20 watts. It's essential to choose a residential generator that leaves room for surge wattage. We'll answer any questions regarding how much power your home uses and the size of generator you need to power it.
Your NJ Source for All Your Generac Standby Generator Needs