Skip to Content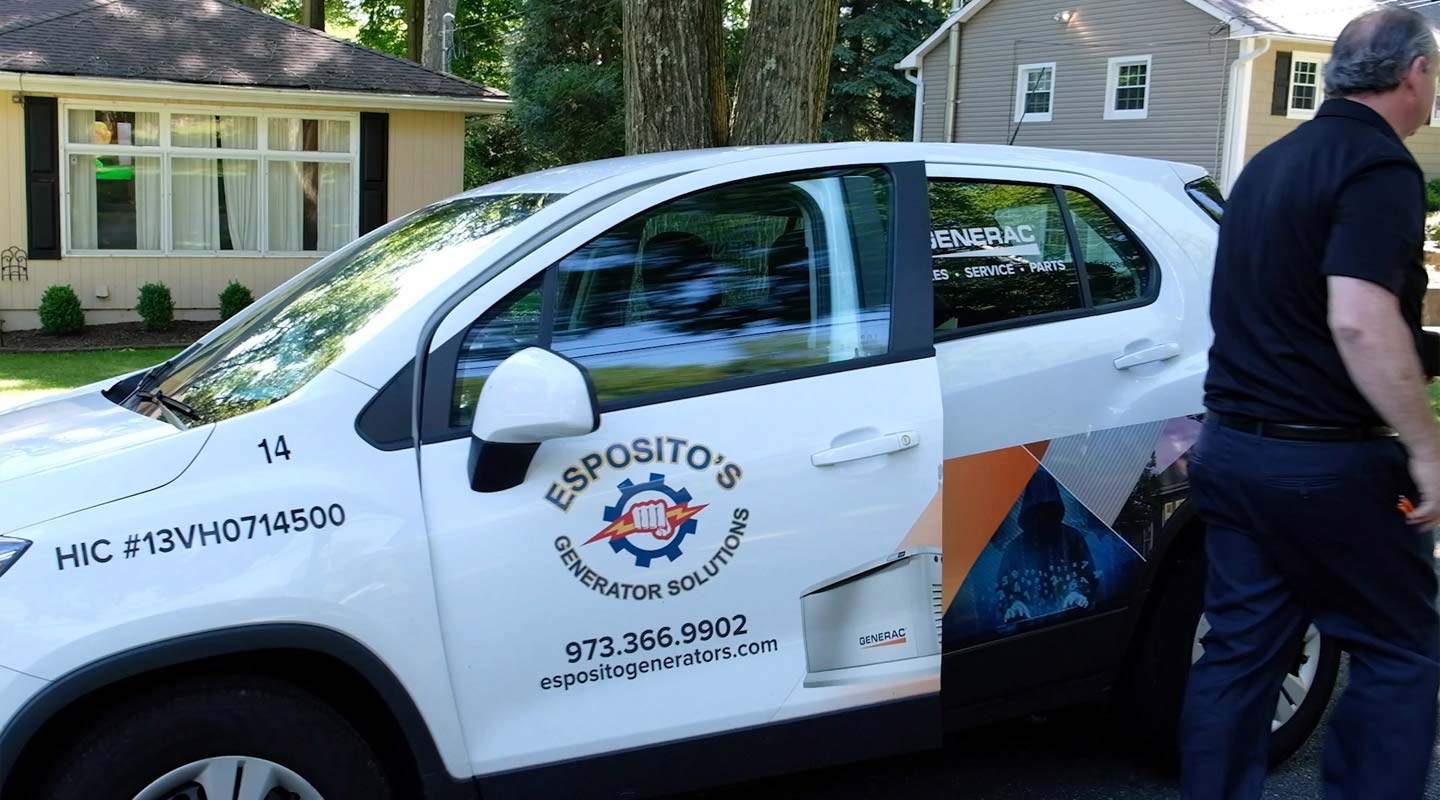 Quality Generator Service and Installation Throughout Northern New Jersey
Your Local Source for All Your Generac Generator Needs
Esposito's Generator Solutions offers the highest quality customer service, knowledge, and service for all of your Generac generator needs in Denville, NJ. You never have to worry about the devastating effects of power outages with our residential, commercial, and industrial generators. If the power goes out, your Generac standby generator automatically powers on to protect your home and business day and night. As a Generac Power Pro Dealer, we constantly demonstrate a commitment to superior sales and service practices. We sell and service every size of the generator and provide a turn-key solution for all your generator needs. Contact us today to get started with a free consultation.
Determining the Generator for Your Needs
Since 1984, we've provided all of Northern New Jersey (Morris County, Essex County, Sussex County, Warren County, Passaic County, Bergen County, Somerset County & Union County) with generator installation and service. As a family-owned business, you're in the hands of experienced team members that bring you a personalized level of customer service. Our specialized generator installation crews follow all local, state, and national electrical and plumbing codes to ensure your installation is safe and reliable. After installation, we're always available to answer any questions or concerns regarding your generator power. We offer service and installation of Generac generators for: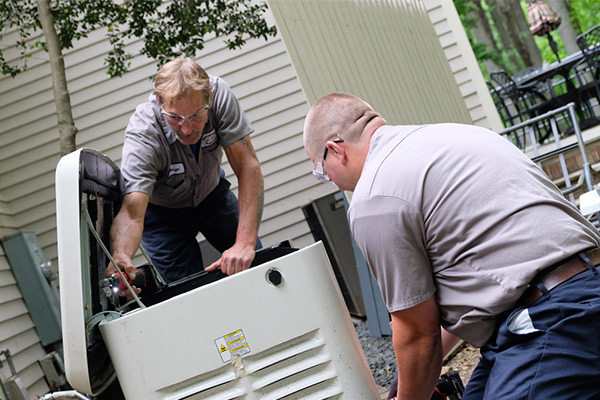 Providing Turn-Key Solutions
We take pride in knowing we are the turn-key solution for all of your generator needs. We offer sales, installation, maintenance, service, warranty, and remote monitoring of your generators. Our knowledgeable and experienced sales and administrative staff will make sense of the installation process. Our 12 factory-trained technicians work around the clock to ensure every generator we service is up and running, any time of the day. We take great pleasure in bringing these exclusive services to our customers and are happy to continue offering the best service and quality. We stay updated with the changes in technology and the newest trends of generators, so we're always here with the latest and greatest things happening in our industry.
Customer Reviews
I was sorry to see them leave!

From start to finish a top notch job. The salesman was prompt, informative, unafraid to give me a quote and really knew his stuff. He guided placement of the generator and evaluated our need and sold us what was appropriate, no more, no less. Due to a bad winter we had to postpone the install for months. They were relaxed and said no problem; they would wait until we were ready. When install day arrived I got a full explanation of what to expect, as had been previously done, and the no-nonsense crew got to work and left us with a clean, neat and confident installation. Even the electrical inspector was impressed. It was a pleasure to see workers take such pride in themselves. I cannot recommend these folks highly enough. 4 thumbs up as my wife agrees with me!
What Else to Say, Great Service!

Had a 17kw generator installed. All work was done as promised and at the time specified. The office staff as well as the installers were friendly, knowledgeable and always asked for permission to perform special tasks. The office did all the hard work in securing permits and inspections. Bravo! I would not hesitate to recommend Esposito Electric to anyone and in fact I have already done so twice. Thanks to all of you at Esposito.
I'm Glad I Chose Esposito's!

As a sales rep myself, when buying things, I look for another sales rep who is competent, helpful and honest. John, the rep from Esposito was all that. He convinced me to do the generator purchase through him and Esposito. All the Esposito installers who came to do the placement, electrical, and plumbing were friendly and most competent. Later, when I had an air conditioning problem that I thought might be electrical related, I called the office and the office staff was very helpful and promptly sent out two technicians to check it out. They came right away and assured me that their electrical set up was operational. They were right. I'm very impressed, and very pleased, that I made the decision to invest in John and the technical crew at Esposito.
Great Service

We wanted a home generator and Esposito's was recommended. It was a great call. No only were they on top of their game they totally coordinated and managed our propane install as well. Christine was fantastic - really on top of everything - regular calls and emails to ensure we know exactly what was going on. I would recommend these guys without reservation.
Thank you Esposito's!

Now that the generator is fully up and running, I just want to say thank-you to all of the Esposito staff that had a part in the install. It was a pleasure to work with such a great group of professionals who were all on top of their game. From beginning to end, the customer care was wonderful, especially for a single woman like myself who had some knowledge, but certainly not enough about this project.
This dealer should be proud of their employees!!!

I have never dealt with a more professional group of individuals. It was a painless process and a job well done! Their enthusiasm, attention to detail and promptness where much appreciated.