Skip to Content
Commercial Generator Installation Northern New Jersey
Commercial generators are critical to the profits of a business during an electrical outage. When communications go down and lights switch off, commercial productivity is brought to a sudden halt. This can mean lost profits for a business. Esposito's Generator Solutions provides commercial generators to Denville, NJ business owners to ensure they don't lose profits during a power failure. Commercial generators are larger and have a higher power output than residential generators. In addition, they power more extensive facilities, critical systems, and equipment that help maintain regular electrical operations. As a Generac Power Pro Dealer, we provide commercial generators with the strongest metals, largest engines, best cooling components, and highest power wattages for the size.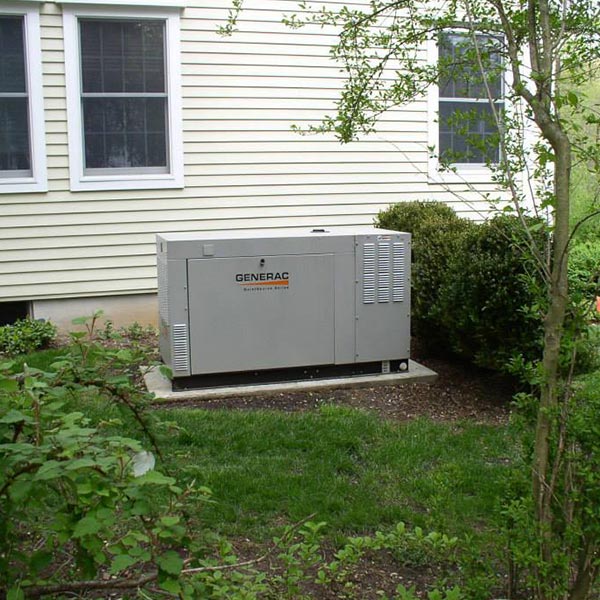 Commercial Generator Benefits
Businesses face the loss of millions of dollars during a power failure. It's critical to have a back-up system to ensure you don't lose revenue from these issues. Some of the most beneficial aspects of having a commercial generator include:
Powers automatically – During a power outage, you don't need to worry about braving a storm or navigating through the dark to turn on your generator.
Security needs – Your top-notch security features keep doorways and the interior of your business well-lit, video footage stays rolling, and fire alarms stay on, increasing the safety of your inventory.
Systems continue to run – Your servers full of informational data never lose power, and your AC or heater fully functions.
Can run days at a time – A liquid propane generator can run as long as it has propane, while a natural gas generator has an endless supply of fuel if it's next to an underground natural gas line.
Choosing the Best Commercial Generator for Your Company
A commercial generator's brain automatically detects a power outage and restores it within seconds. Using single-phase power, a small commercial generator produces about 240 volts. If a company doesn't need to power heavy machinery, this size is perfect. The most important thing is that your commercial generator has enough power to ensure every part of your business stays powered on. Our experienced professionals will help you choose the best commercial generator with the perfect power solution for your business. We're here to answer your questions and concerns so you can make the best-informed decisions for your company's needs.
Your NJ Source for All Your Generac Standby Generator Needs